Family, friends colleagues and guests broke down in tears as the body of late prolific Filmmaker, Mr. Chico Aziakpono Ejiro was buried today at Ozoro, Isoko North Local Government Area of Delta State.
Chico's body was finally laid to rest at exactly 2.56pm at No 1 Chico Ejiro street, off Owhelogbo Road, Ozoro.
The hearse bearing Chico's remains left the gates of the Ozoro General Hospotal morgue at 11.47am to his homestead at No 4 Iyethoto street, Etivie quarters, Ozoro on Saturday afternoon, where his colleagues, friends and family waited to receive him.
The body which arrived the Ejiro's compound at exactly12.14pm, was later moved in a motorcade to the Redeemed Church of God, Royal Zone parish, where a requiem mass was conducted by a team of clerics, led by Pastor Maxwella Dagogo, the APIPC of Delta Province 15.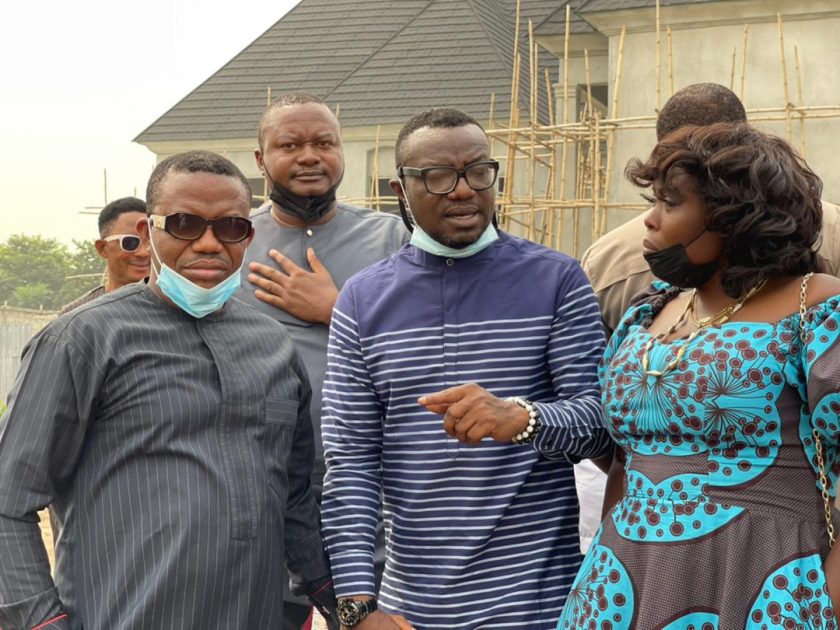 Chico's colleagues who were present to bid him farewell on Saturday, included: Ejike Asiegbu, Bob-Manuel Udokwu, Francis Duru, Alex Enyengho, Ejike Metuselah, Justice Atigogo, Emeka Ani, Mrs Temitope Duker, Azuh Arinze, Fidelis Duker, Obi Osotule, Zik Zulu Okafor, Amb. Blessing Ebigieson, Emeka Rollas, Hon. Rita Daniel, Steve Eboh, Sam Obeakamhe, Chukwuma Joe Dudun, Salome Oputa, Fifi Godwin Nwokedi, Mike Nliam, Myke-Parish Ajaere, Abay Esho, Opa Williams, Collins Onwochei, Benjamin Njoku, Tony Wyse and Perekeme Odon.